Already been a week since I had the pleasure of opening for James Casto at The Rudyard Kipling in Louisville, Kentucky. Casto is based out of the metro Atlanta area and does extensive touring. I have had the great privilege of knowing James for many years. It was a joy to hear him singing his newest tunes from his CD simply titled 'James Casto'. Of the many songs he played my favorites were 'Courageous', 'Million to One', 'Save the World' and 'Grateful'. You can purchase his songs at website.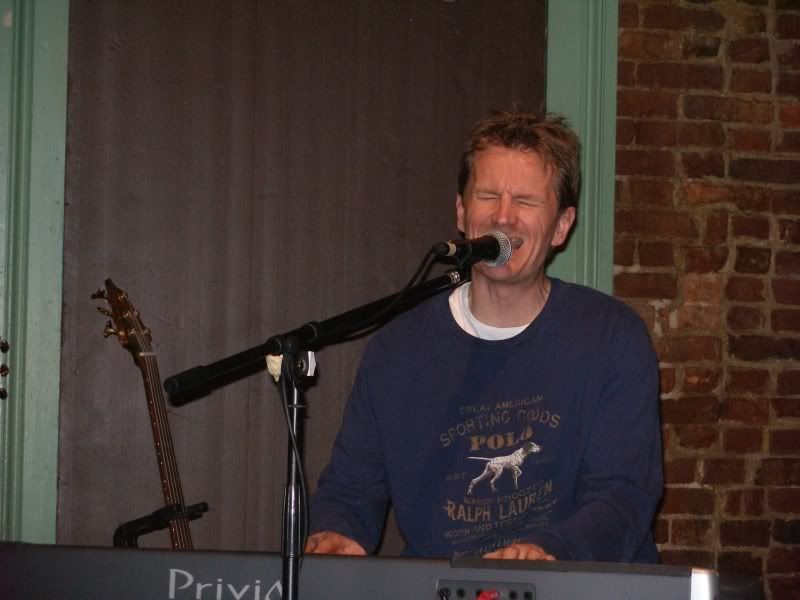 James travels on the road with saxaphonist Matt Blanchard. Matt's main gig is
Jerseyband
but has come alongside Casto's piano licks to add a wonderful compliment.
It was a great night. After our shows we listened to a jazz band while we ate. When the band opened the floor up for visiting musicians, Matt joined in with his sax.....totally awesome. I was blown away as was everyone else in the room.
It was a wonderfully refreshing night for me, especially just being there while James shared Jesus throughout the night. I can not wait to see him again.
t00-m0ch,
Chris
christophercarder.com
song:
tags:
The Rudyard Kipling
James Casto
Jerseyband
Jazz
Atlanta
Louisville, Kentucky
chris carder
music
listing
christian music
all mp3 downloadable songs priced:
$1.00
current release TRUST $15.00 (order
online
or
via snail mail
)