We made it back home last week...just in time to lead the home church in worship at Forest Park Community Church. We had a great day yesterday. The church was rockin' and Ronnie Caswell challenged us all to be true to our words. Don't just be cosmetic Christians....with merely looking the part on the outside....but be true in the deep of yourself.

And I wanted to post a couple of more pictures of my Tombstome, AZ, experience. Here is Allen street during a slow Tuesday afternoon.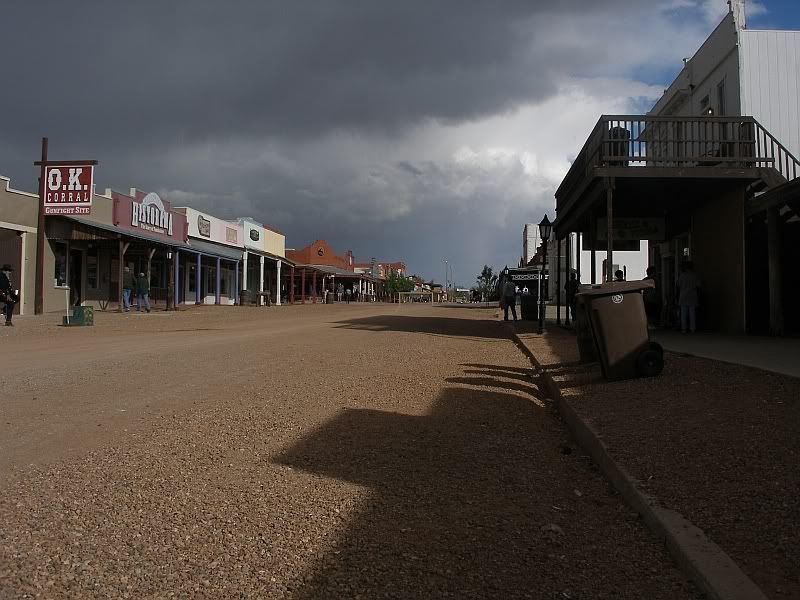 This is me with the lovely wife outside the Crystal Palace right on Allen Street.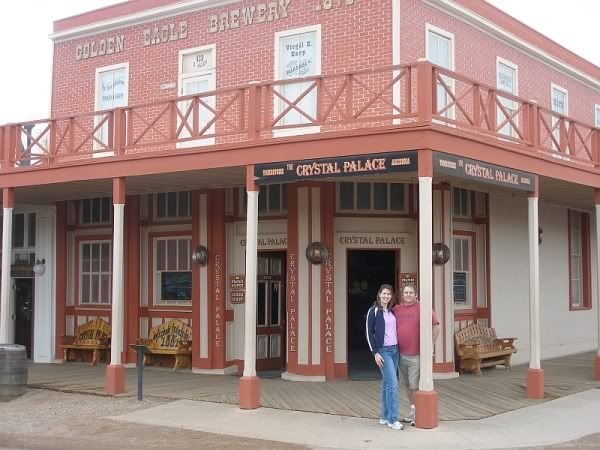 Below, the whole family right outside the entrance to Boothill.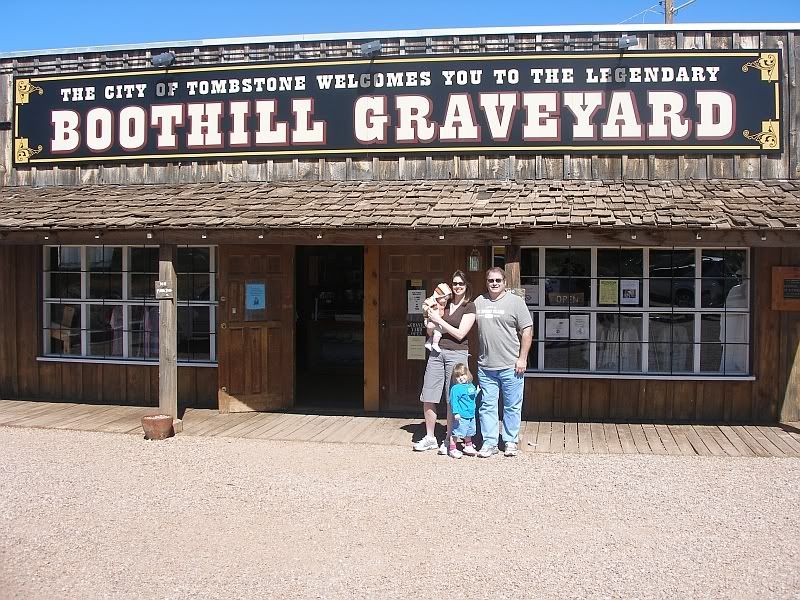 Just outside the Tombstone Community Congregational Church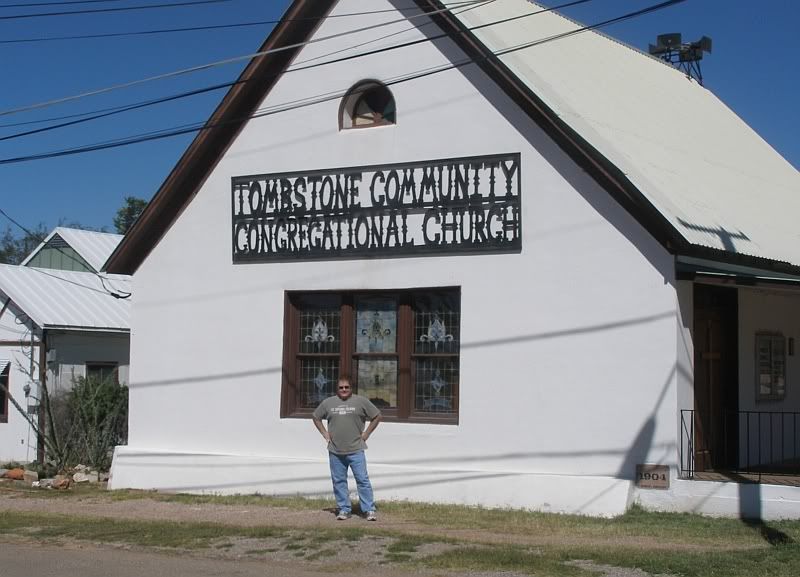 On a less exciting note, I heard a commentation of
Andy Rooney
on
President Bush
this weekend. It is amazing how hateful people get when things are not as they think they should be. Rooney does carry a lot of weight....I mean as far as power goes. But I wish he would just 'nip it in the bud' as
Barney Fife
would say and just run for President of the United States himself. I weary of hearing his opinion and would like to see him do something for a change. He can not stand Bush and in this
transcript
even attacks the people who work under the President.
t00-m0ch,
Chris
christophercarder.com
tags:
Crystal Palace
Andy Rooney
Barney Fife
President Bush
Boothill
chris carder
music
listing
christian music