So, I flew into Bangor, Maine on the 11th of July. Was picked up by Pastor Scott Porter. We met a great friend of mine, Tracy Farnsworth at Jordan's Restuarant, in Ellsworth. His son was playing in a playoff baseball game that night.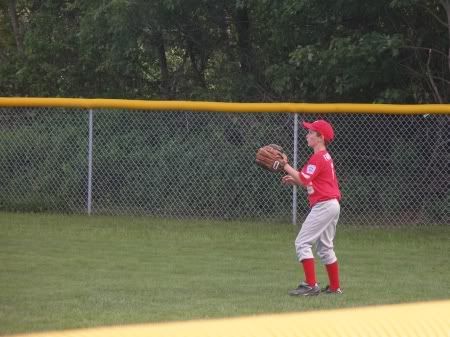 At the ballgame in Ellsworth, Maine.
During the week, I had a couple of outdoor concerts, one at a picnic at the pastor's house on a lake, and one for the youth group. Then on Sunday morning I once again had the opportunity to share with the church at Head of the River Baptist. That night I was in Larabee Baptist Church. Here is a photo of my buddy, Tracy Farnsworth, who helped me out often on Background vocals.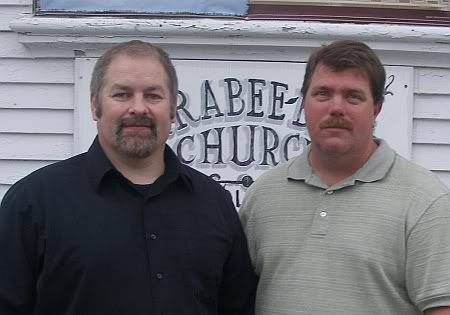 Tracy and I met when we both went on a summer missions team in the early 90s to Indonesia. Here is a picture of his family....minus the son (who is pictured above in right field).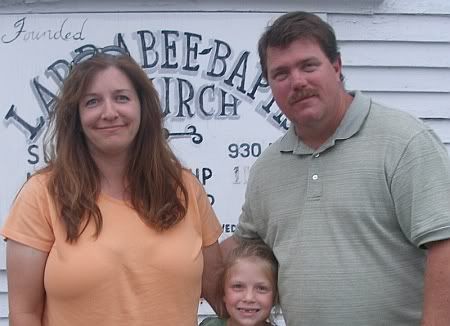 This picture was taken outside the Larabee Baptist Church. We had a great time there on Sunday night. The church was awesome. I finished up the set with an encore of my new song "Shoebox". It was great.
t00-m0ch,
Chris
christophercarder.com
new cd:
TRUST
Mp3:
tags:
tour
Summer Tour
Baseball
Ellsworth, Maine
Playoffs
Shoebox
chris carder
music
listing
christian music