John from Sapphire Sounds (headquartered in Ontario, CA - specializing in 50's/60's generation events) liked the podcast of Go! (A Day In Life) so much he made the following link for his links page. Thank you Sapphire Sounds - please accept this post (with links to you) as a thanks for the wonderful compliment and nice link you created. Seems like Sapphire Sounds is perfect for a party (or any event needing DJ's, MC's, or Karaoke - bet they'd be a blast on a cruise - hint hint). Here is the link from Sapphire Sounds:


Go! (A Day In Life)
CHRIS CARDER
LISTEN TO PODCAST OF THIS BEAUTIFUL SONG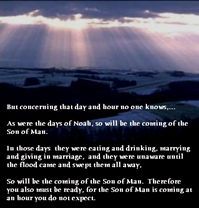 created by sapphire sounds

A link exchange for the reader:
Here is the code for the excellent link that Sapphire Sounds made. Copy and post the following on your blog and send an email (with the url of your post) to me christophercarder@gmail.com and I will gladly post a link to your blog, website, etc., in an upcoming post on this blog.
again, thanks to
Sapphire Sounds
for making the excellent link. It's awesome!
t00-m0ch,
Chris
christophercarder.com
tags:
links
sapphire sounds
link exchange
thanks
music
blogs