One of the songs on the new Chris Carder CD is called 'Shoebox'. Mac Powell and I wrote it one morning in the studio. I had been working on the verses and he just whipped out the chorus simple as that! A new friend came into the studio named David Clo. Dave has played with everyone after leaving All Star United. He is a really creative guitarist. I will blog about Dave's new ministry later.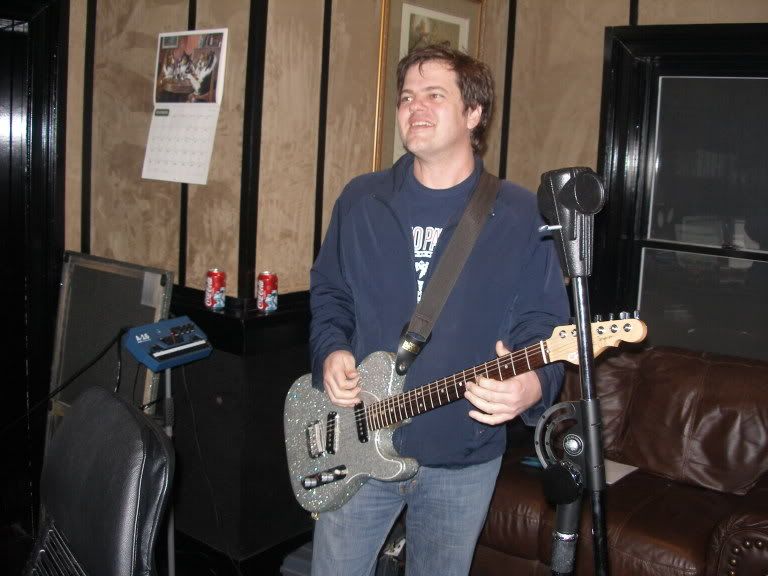 He layed down all the guitars on 'Shoebox'. The song is about leaving the past behind and pressing on to the better things God has for us. So many people live life like the high school or college days were the best days of their lives...and maybe that is true for many. As a believer in Christ, I definitely feel like the 'better' days or the 'glory' years are all in front of me. So, the words to the song go like this:
Shoebox

Verse 1:
I've got a shoebox underneath my arm,
Yeah, its been draggin' me down way too long.
Filled with empty dreams that never came true
I bet we all have got a box or two.
Chorus:

(I'm letting go)
Of all the things that are pulling me down
(Now that I know)
There's so much for me than what's come before
I've done made up my mind
Not wasting no more time
I'm leaving it behind
Verse 2:

I'm tired of thinking 'bout what might have been
How I could change my life and live it again
That's just a lie trying to run me down
My better days are all in front of me now.
© 2006 Too Much Records. Written by Chris Carder and Mac Powell.
t00-m0ch,
Chris
christophercarder.com
tags:
David Clo
Mac Powell
All Star United