In 1992, I came out with my first project, called 'Too Much For Me'. It was a collection of songs I had been working on and playing at a few churches and venues. It had some good songs on it. I had a great time recording it at Twelve Oaks Recording Studio in Smyrna, Georgia. A great friend, Sonny Lallerstedt, produced the project with me. Sonny is an incredible musician. He is a great guy! You can check out the music at OPUS.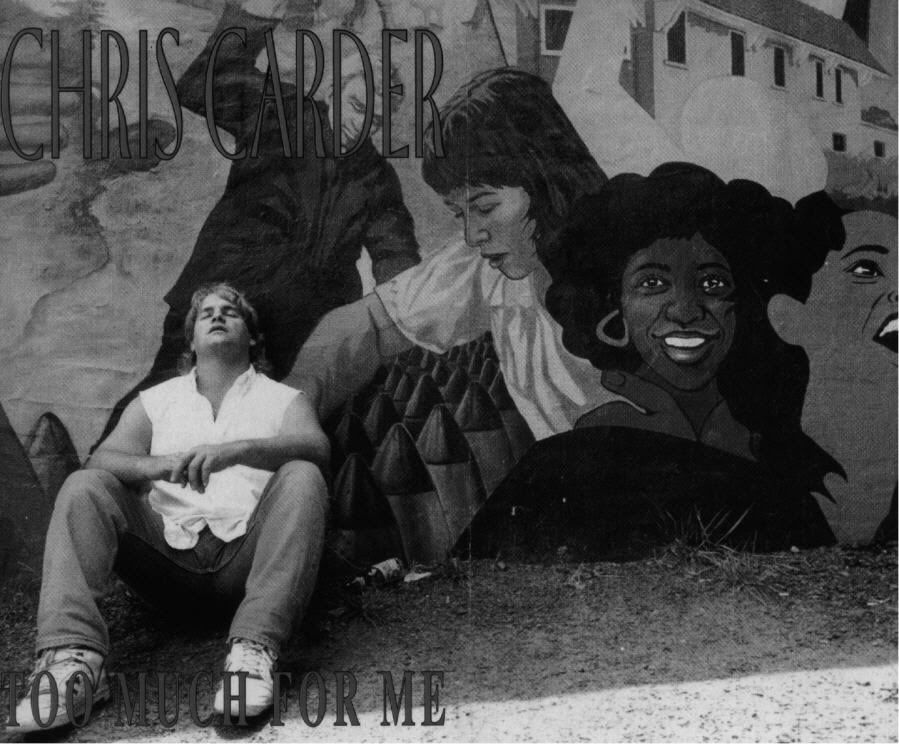 The artwork on the project was the creation of
David Vanderpoel
. This is the black and white version of the photo. It was a black and white original that he colored by hand. It was awesome. David was the creator of 'Visions of Gray' magazine and 'Gray Dot Records'. He too is a great friend and I am grateful for him and his contribution. The picture was taken in 'Little Five Points' just outside of Atlanta, Georgia. I only saw the small version of the photo until one day David gave me the 8" x 10". I took it to the studio and Sonny says, "Look, you're project is called 'Too Much For Me' and in the picture you are passed out on the wall with a beer bottle beside you. Is that the message you are trying to communicate?"
t00-m0ch,
Chris
christophercarder.com
Album:
Too Much For Me
found in:
Kratia
interesting link about "Too Much for Me":
Chris Carder
tags:
recording
music
Smyrna
Sonny Lallerstedt
Chris Carder
studio